Create links from Quire task list and add to Outlook Calendar to automatically sync your tasks and view them in a Calendar. You can choose to sync all of your tasks across different projects or per project to manage your schedule.
Note: This is a one-way sync from Quire to Outlook Calendar.
---
Installation Guide
Select what kind of tasks you want to sync and click Create Link.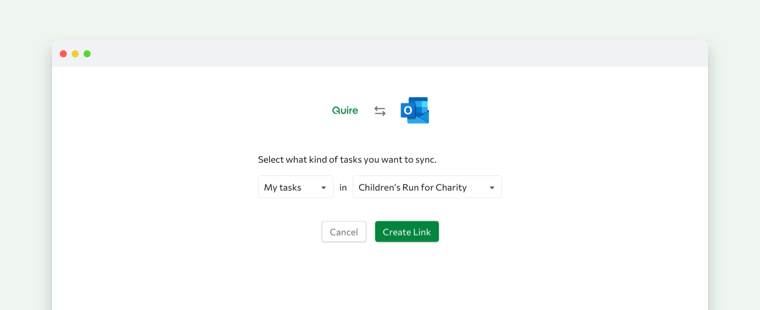 Copy the URL shown and go to your Outlook Calendar.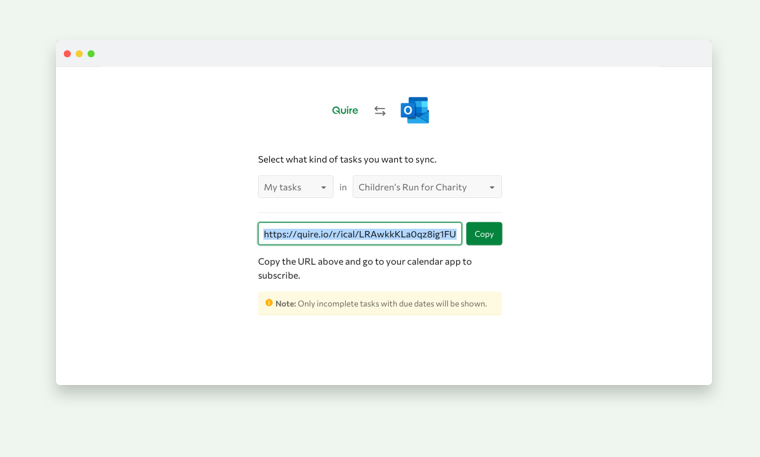 In Outlook Calendar, click Add Calendar and select From Internet.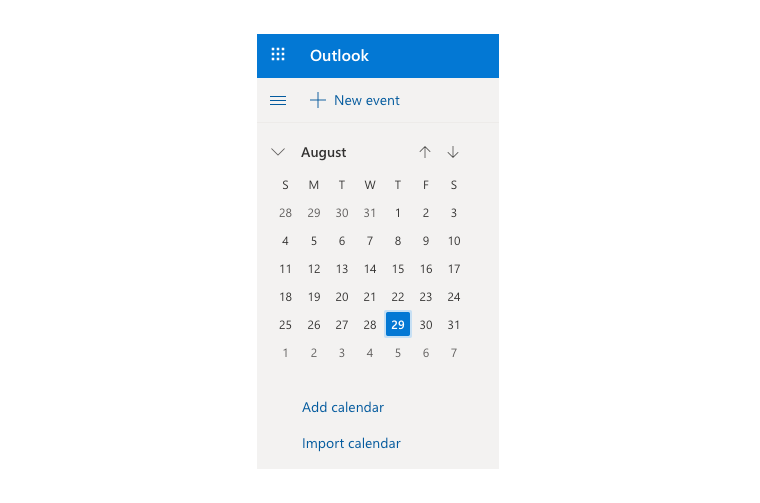 Paste the URL you copied from Quire into the Link to the calendar field, enter a name, and Import.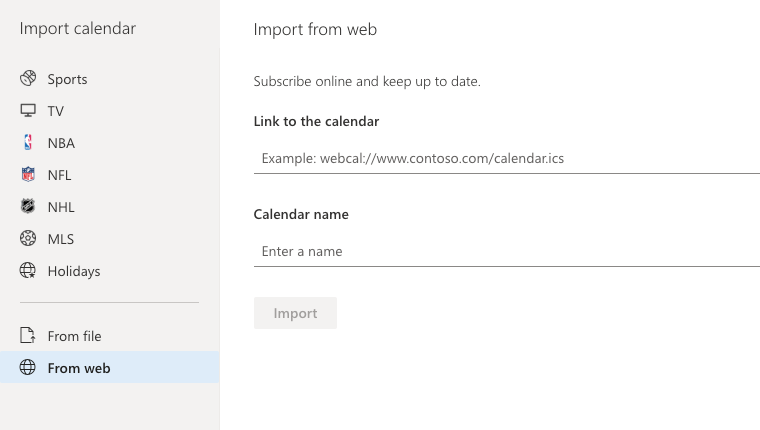 Note: The update can take more than 24 hours.