Slack is an instant messaging software that is made perfectly for team communication.
With Slack and Quire integration, you can:
Get notified of updates made to tasks and projects in Slack
Add new tasks to Quire projects directly from Slack
Assign tasks to team members, set start and due dates, add tags and more
View tasks, projects, members and tags whenever you want to
That's it in a nutshell. You can learn more on our Quire blog.
---
Installation Guide
You can choose which scope you would like the app to get access to or decide if you would allow the app to access your team members' email addresses.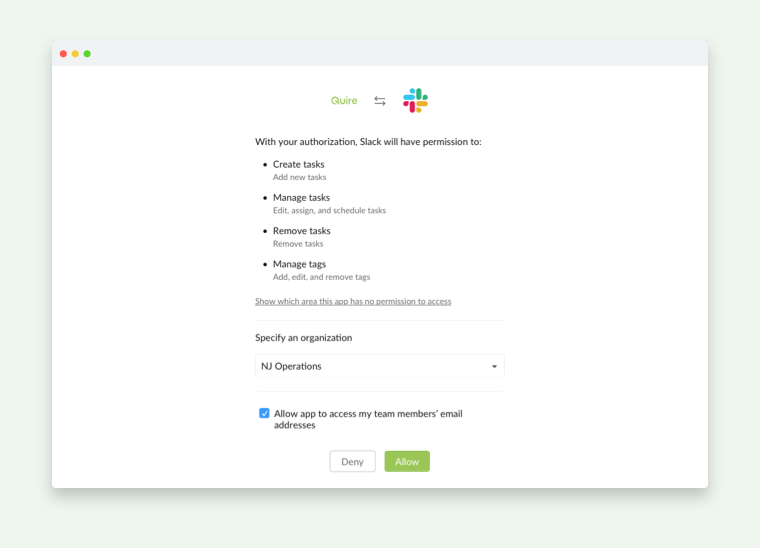 Link a Slack Channel to a Quire project
Go to a Slack channel to link it to a Quire project. In the channel, type in /quire link [project ID or project URL].

View more Quire commands in Slack channel
Go to a Slack channel and type in /quire help to view a list of Quire commands.
Remove Quire app from Slack
Go to the Quire app page in the Slack App Directory and navigate to the Configuration tab.
Click Remove App to remove Quire from your Slack's workspace.