dreams · Nov 8, 2021
Quire Thanksgiving Giveaway: Free Quire Accounts and More 🦃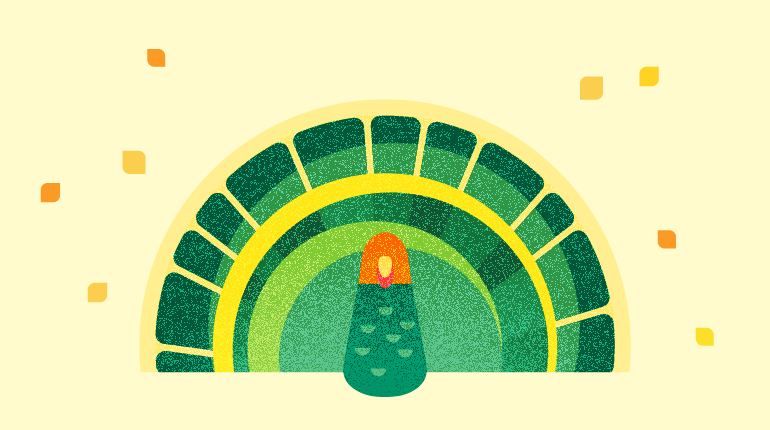 At this time of Thanksgiving celebration, we wish you joy, happiness and success. Have a wonderful and memorable Thanksgiving! ❤️
On the occasion of thanksgiving season, we would like to invite you to join a special giveaway event as our way to let you know how much we appreciate you for being with Quire throughout these years! 🦄
Enter to win one of ten awesome prize packs that empower you to achieve greater things in the future! In the next 14 days (starting from November 8, 2021 at 00:00 PST to November 21, 2021 at 23:59 PST), we're celebrating this year holiday season with you and here's all you have to do to receive our prize packages:
Follow either one of Quire official social media accounts Quire Twitter or Quire Facebook or Quire Instagram.
Retweet or Repost Facebook or Twitter GIVEAWAY post or repost Instagram GIVEAWAY post.
Tag two (2) friends of yours and let them know about Quire!
Tag Quire and use hashtag #QuireSaysThanks.
Join Quire Discord server and say hi 👏

You will automatically be entered to a chance to win one of these wonderful prize packs:
🏆 First Place (1 winner):
One-year free Enterprise account.
One Amazon US$100-worth gift card.
🏆 Second Place (2 winners):
One-year free Premium account.
One Amazon US$50-worth gift card.
🏆 Runner Up (7 winners):
One-year free Professional account.
Limit one entry per person.
Ten lucky winners will be chosen at random and winners will be announced on our social media accounts within five business days after the event ends. Read the full terms and conditions of the giveaway.
May the odds be ever in your favor! G'luck 🍀
Vicky Pham

Marketer by day, Bibliophile by night.