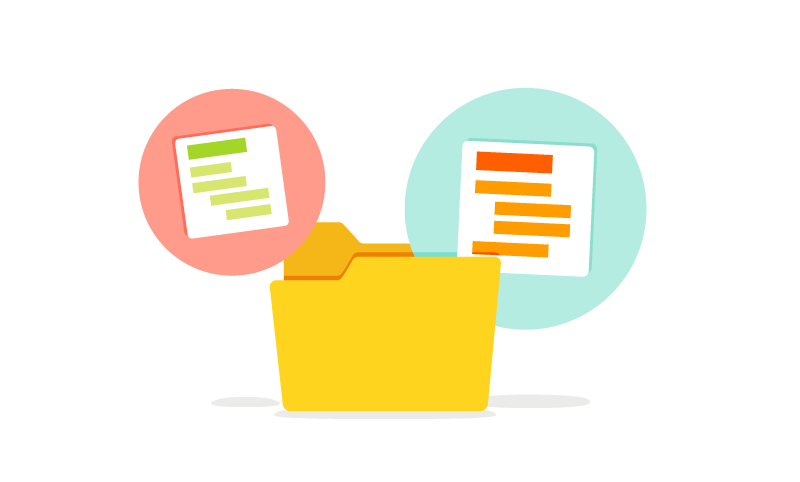 Tasks, projects, organizations and smart folders make up the hierarchical structure of Quire.
In this blog post, we will clarify what each of them is, and illustrate a few examples on how you can use them at will.
Task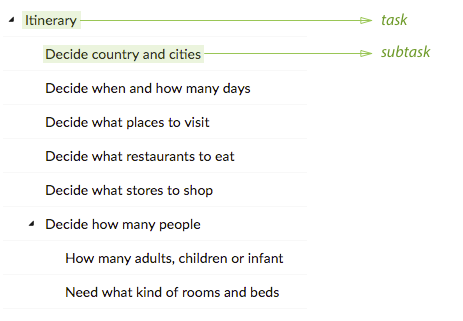 Note: Tasks in the middle main panel of your Quire workspace.
A task is an actionable item to be done. It can be broken down into subtasks, sub-subtasks, and so on.
But it can also be ideas, notes or sections that you want to jot down first and divide into smaller items later.
Project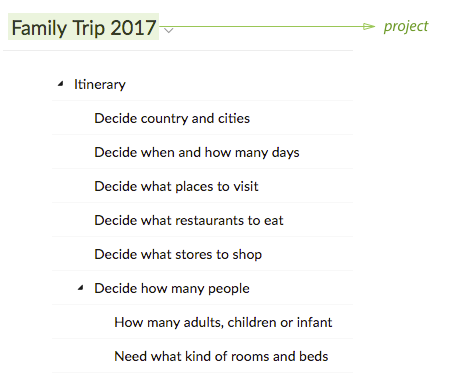 Note: Project in the middle main panel of your Quire workspace.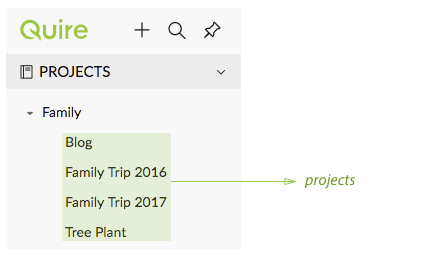 A project is made up of tasks. It is a goal, or a challenge that you and your colleagues, family or friends want to accomplish together.
For example, it can be a marketing campaign you and your team want to run, a cool app you and your designer want to make, a trip to Europe you and your friends want to plan, etc.
Organization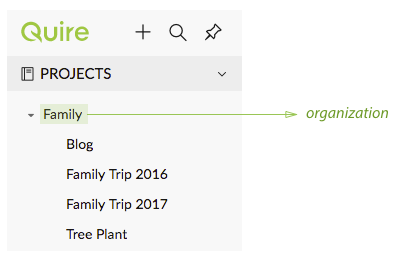 An organization consists of projects. It is a company, department or team that works on projects in it.
But organization can also be a group of projects, or simply a part of your life called Work, Home, Volunteer, etc.
Let's say you have an organization called Family; You can then add projects that you and your family want to achieve together in it.
Smart Folder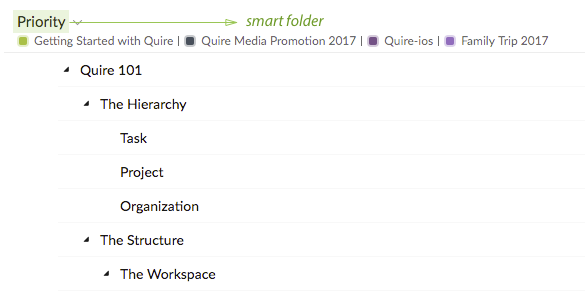 Note: Smart Folder in the middle main panel of your Quire workspace.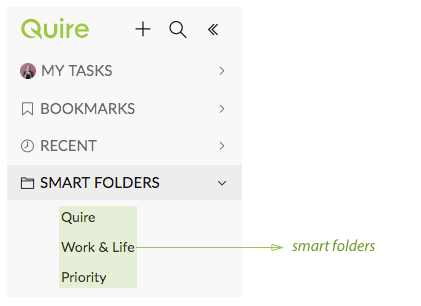 Smart folder is a virtual folder of projects from different organizations.
Having the full power of a project, you can get a bird's view of everything happening in the projects you care about, and narrow them down to focus on just a few tasks via filter.
You can also add different smart folders called eg., Development and Marketing to manage different groups of people working on different projects.
They Keep You Well-Organized
Now, you should have an understanding of what a task, project, organization and smart folder are, and how they can be used.
They are a lot more flexible than what their names suggest. Let's start adding them and organizing your people and work; In your own terms!