You can export a project into a CSV or JSON file and save them as backup. Exporting a project into a CSV formatted file allows you to customize as a report in spreadsheet applications like Excel or Google Sheets.
Click on the dropdown menu icon beside the project name and select Export CSV or JSON.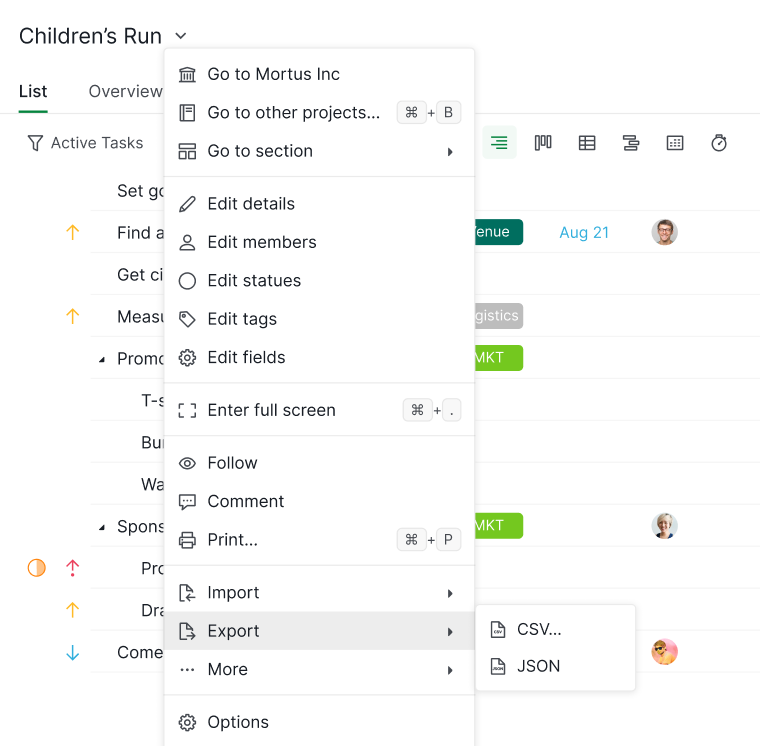 Read more on our blog about exporting Quire project to CSV file.