IP Addresses Allowlists is only available in the Enterprise plan. More information can be found at our pricing page.
Organization admins can restrict which IP addresses are allowed to access a specific organization. Any other IP addresses that are not listed in the allowlist will be unable to access the organization.
Click on the dropdown menu icon next to your organization name then select Options.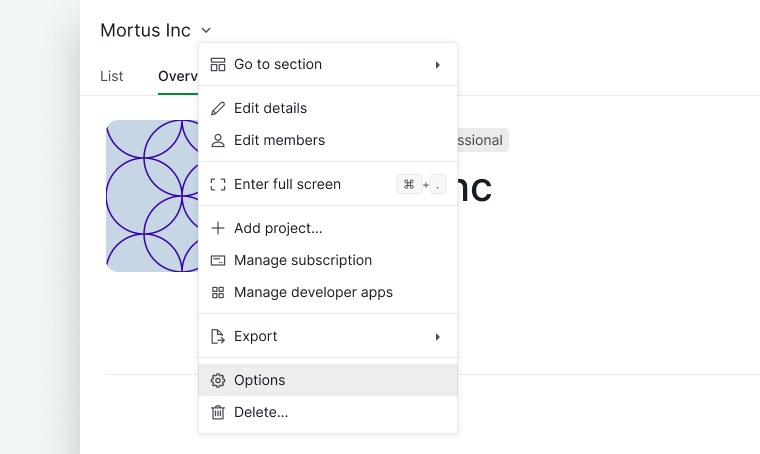 Navigate to the Security tab and click Add IP addresses. Enter a valid IP address and you are good to go. If the organization members are not using Quire with the listed IP addresses, they will be unable to access the organization.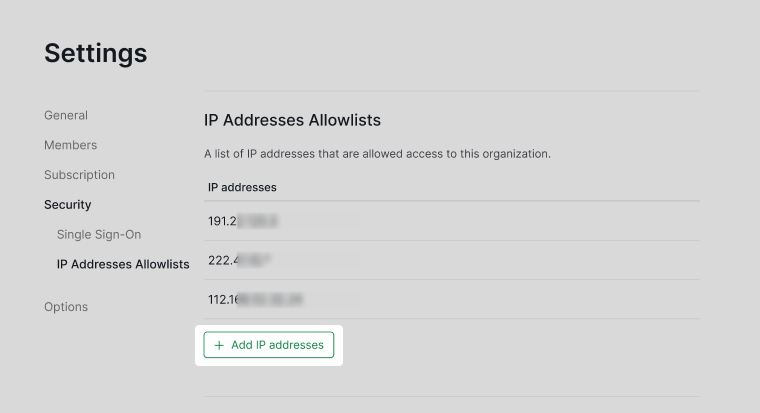 Troubleshooting IP addresses allowlists error
If you are the organization admin and you made a mistake of adding a wrong IP address to the allowlist, you can click the reset link on the IP address restricted page to reset the IP addresses.