Here are some ways to help you better navigate through Quire.
Project/Organization Dropdown Menu
Click on the dropdown menu icon beside the project or organization name to bring out more options.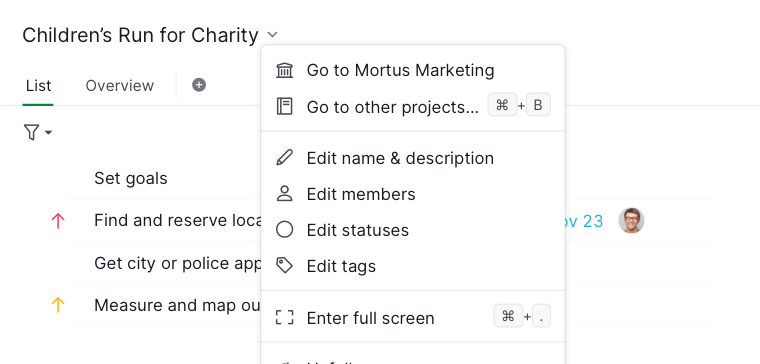 Right-click on task(s)
Right-click on a task to bring out the context menu.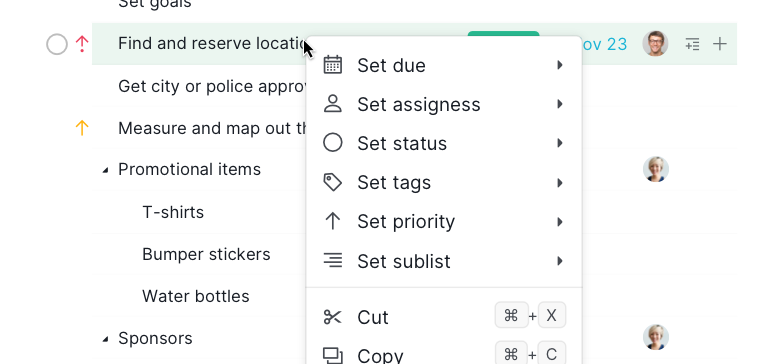 Note: Only when hovering over a task will show the status circle, date/ assignee icon, + icon, and more.
Bottom menu bar
After multiple selecting tasks, the bottom menu bar will reveal.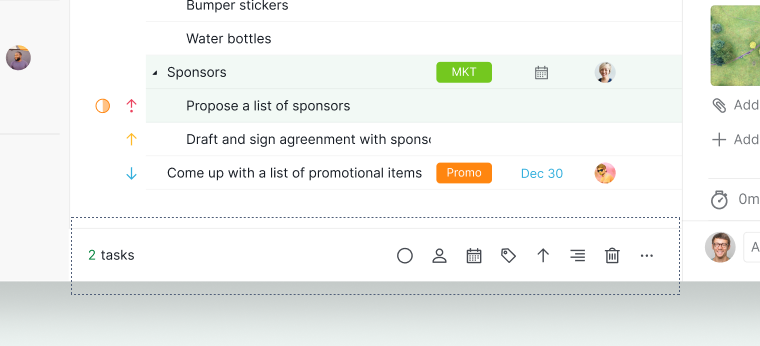 Learn more on how to assign multiple tasks.
Pin Sidebar or Detail Panel
Click on the pin icon to pin the sidebar or the detail panel.

Tip: You can open up the sidebar by hitting ].
Advanced mode (Breadcrumbs)
Hit I (or Option on Mac) to see the toggle on the Advanced mode. When toggled on, you will see the breadcrumbs a.k.a the ID# of the tasks, the root and parent tasks, and attachment/comment/ board icons of tasks if any. To turn it off, hit I (or Option on Mac) again.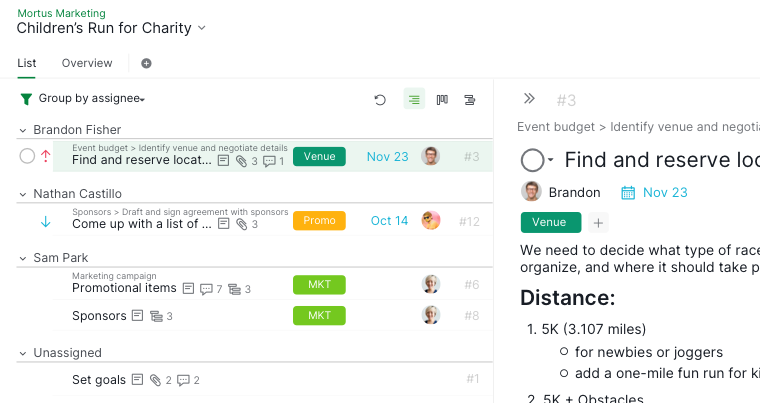 Learn more about the Advanced mode.
Keyboard Shortcuts
Hit Ctrl + F1 or Fn + F1 (for Mac) to see a complete list of shortcuts to easily manage your tasks.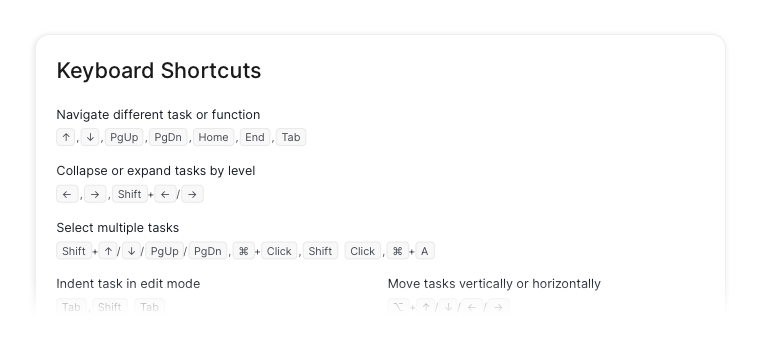 Read more on our blog about Quire's keyboard shortcuts.
Help
Click on the ? icon to access our helpful resources, including our full tutorials, guide documentation, and keyboard shortcuts. You can also reach out to us directly by sending your questions in Message.
Note:
Currently, Quire message support is only available in English.
There might be time differences between you and the Quire team (we are based in Taipei, Taiwan, timezone UTC +8), so please allow us some time to get back to you!