With Siri, you can note down your ideas on the go without opening the Quire mobile app.
Note: All of the new tasks will be added to My Tasks as "personal tasks".
Allow Siri to work with Quire
Find Siri & Search in your iPhone's Settings first, then scroll down to the Quire app and enable Use with Ask Siri.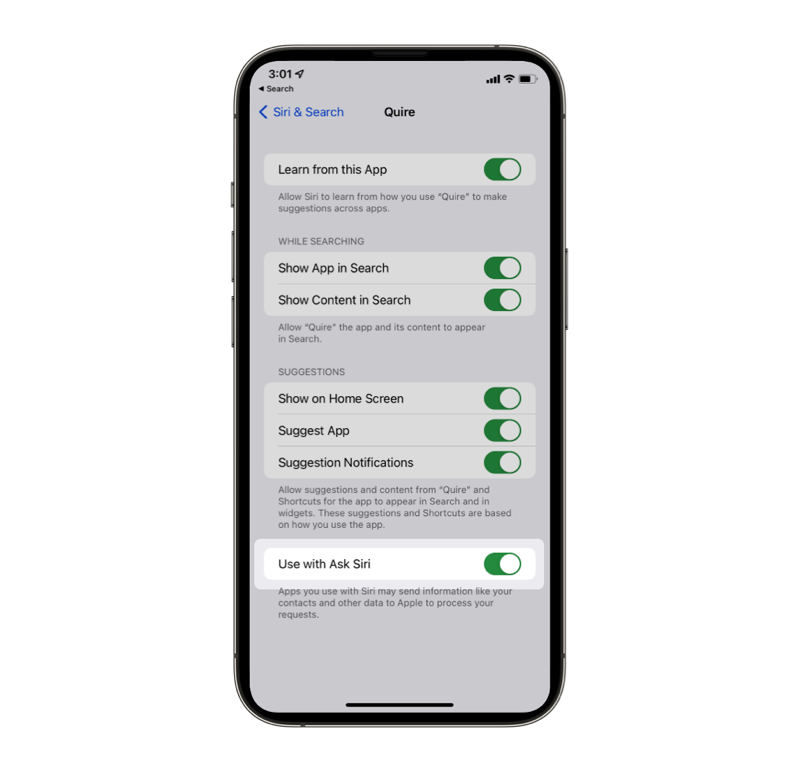 Voice commands to use with Siri
Add a task in Quire App
Add a task on Quire App
Remind me in Quire App
Remind me to [task name] [due date] in Quire App!
Remind me to [task name] in Quire App!
Read more on our blog about Siri integration.