Click on the dropdown menu icon beside your project name, and select Delete.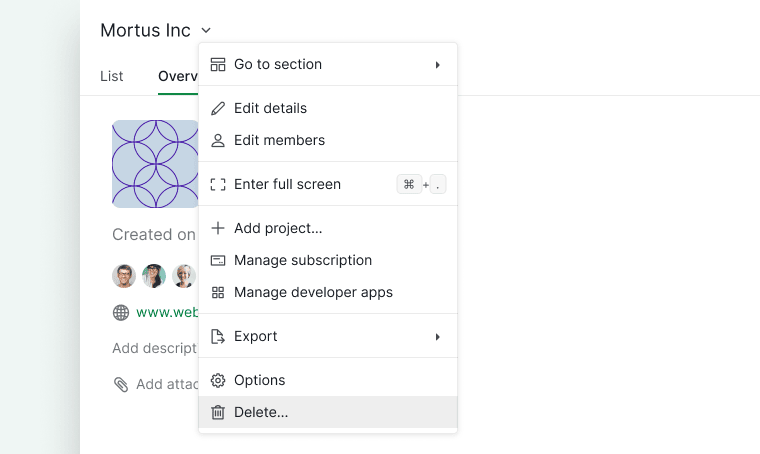 Note: Only an admin of the organization would be able to delete it.

Restoring deleted organizations
Restoring deleted organizations is only available in the Professional, Premium, Enterprise plans. More information can be found on our pricing page.
The deleted organization will be found in the trash bin at the sidebar. You will be able to restore the deleted organizations within 7 days. After 7 days, the organizations will be deleted permanently. Click on the More Options icon next to the organization name in Trash to restore or delete the organization right away.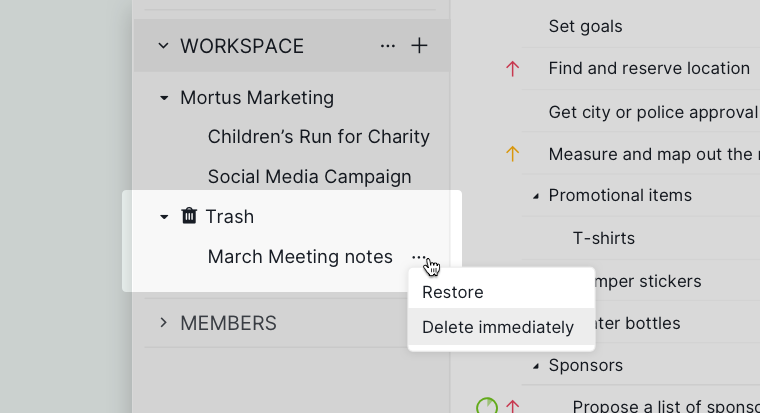 Note: The organizations in the Trash will not be counted towards the organization limitation per account. However, you will not be able to restore a deleted organization when your active organizations have already hit the limit.