Quire is also available on mobile apps, making it easier for you to manage projects wherever and whenever you want.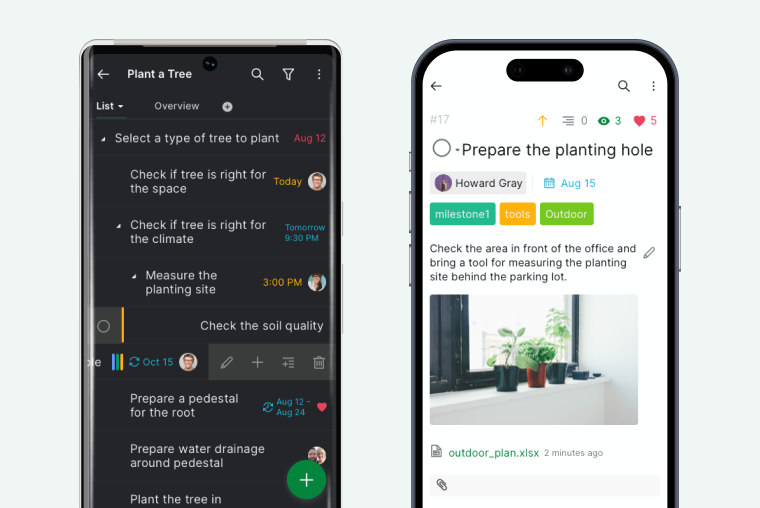 Read more on our blog about our newest mobile upgrade - Quire Mobile 5.0.
iOS
Download Quire iOS app in the App Store.
Android
Download Quire Android app in Google Play.
If you are located in China or don't have access to Google Play, download the APK file on your Quire homepage.
Tutorial
Learn more basic and advanced mobile features on our YouTube channel.