A smart folder is a folder of all tasks from different projects from different organizations that you can review, and reorganize.
Smart Folders are only available in Professional, Premium, Enterprise plan. More information can be found at our Pricing page.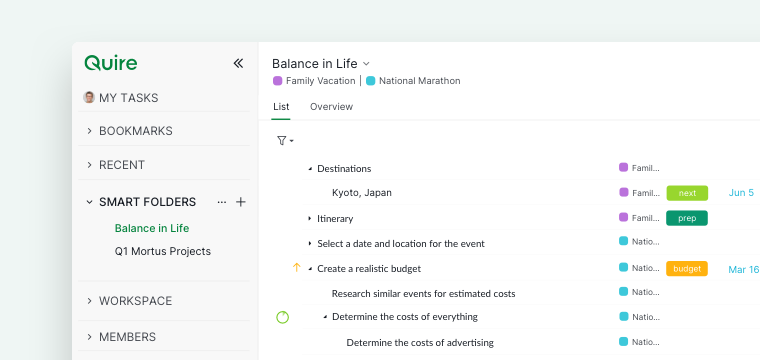 Click on the + icon at the upper right corner.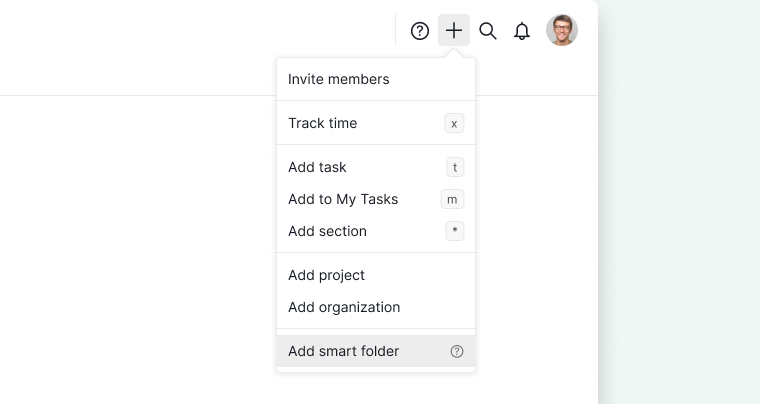 Select the projects you want to add to this folder.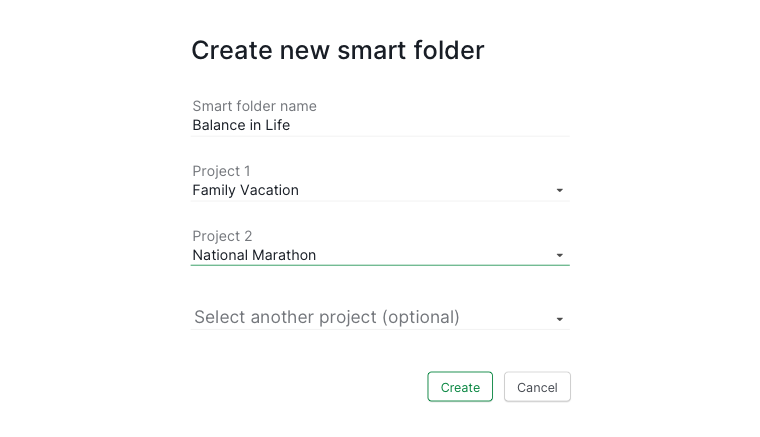 Read more on our blog about Smart Folders.
Quickly navigate to the tasks of a certain project
Click on the project name at the top, then it will direct you to the first task of that project.

Go to a project from a smart folder
Click on the project name in the main panel to go to that project without going through the sidebar.
Delete a smart folder
Click on the dropdown menu icon beside the Smart Folder name, then click on Delete.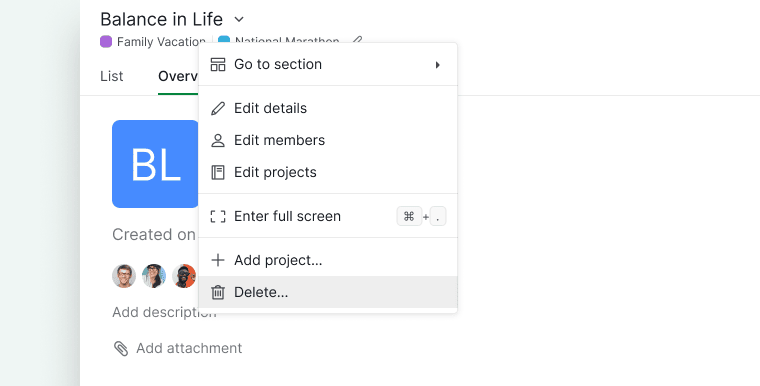 Note: If you delete a smart folder, the projects inside will not be deleted.