A smart folder is a folder of all tasks from different projects from different organizations that you can review, and reorganize.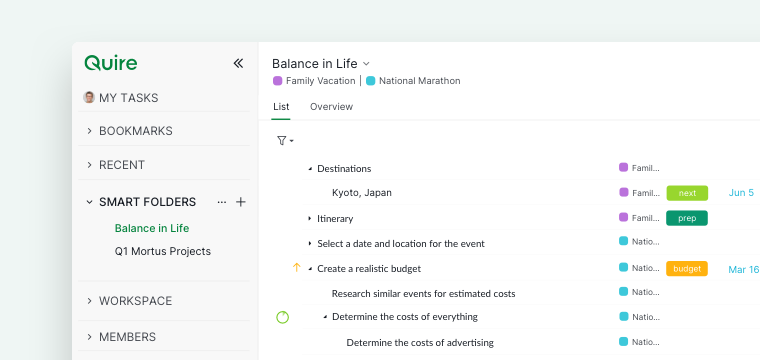 Click on the + icon at the top right corner.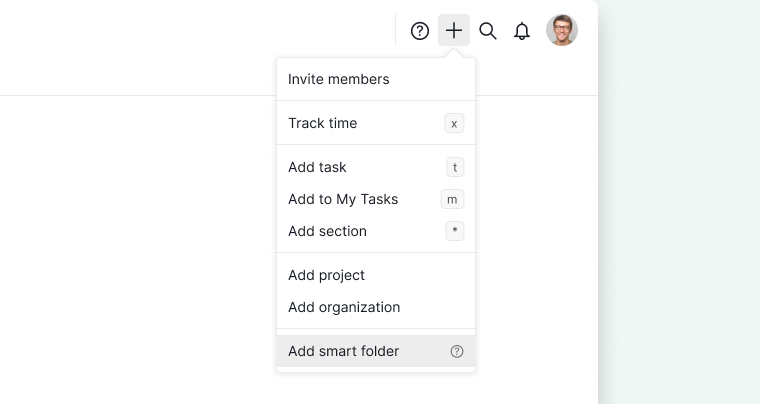 Select the projects you want to add to this folder.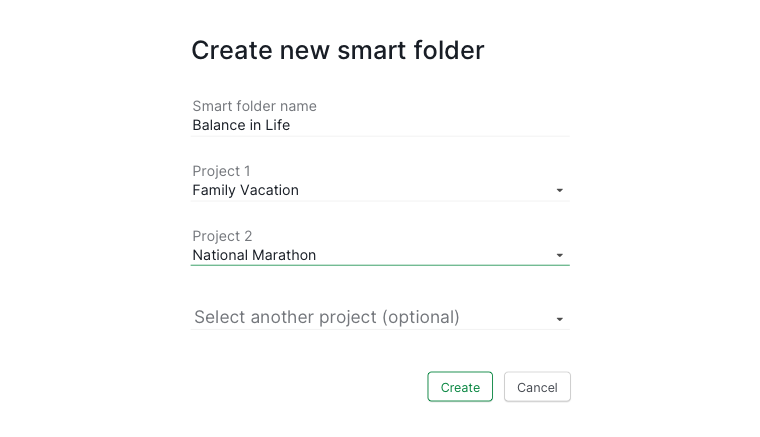 Read more on our blog about Smart Folders.
Delete a smart folder
Click on the dropdown menu arrow beside the Smart Folder name, then click on Delete.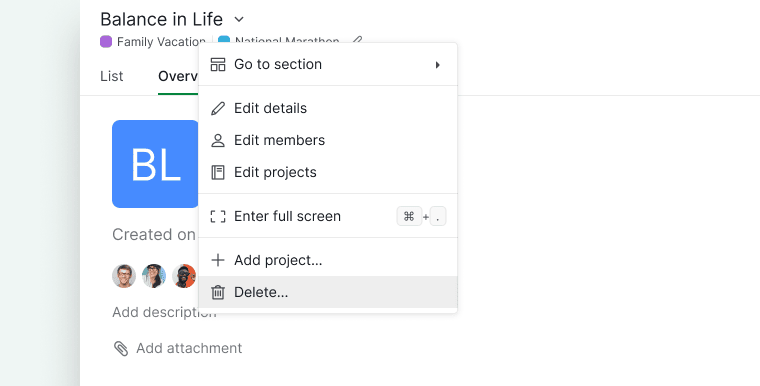 Note: If you delete a smart folder, the projects inside will not be deleted.