Go to your Account Settings to change your projects preferences.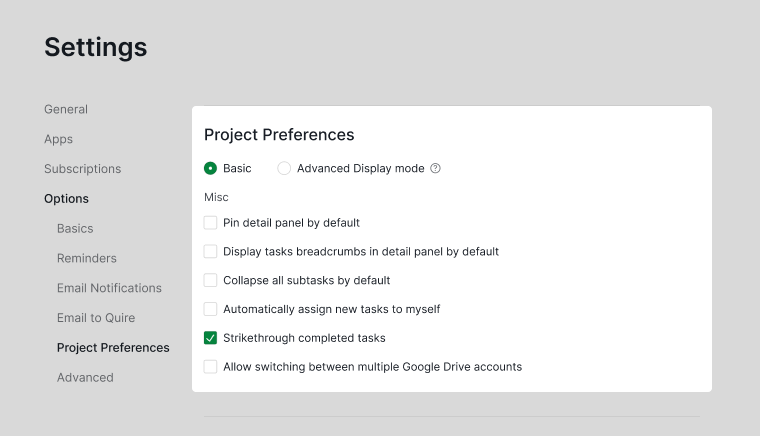 Note: These settings will only be visible to yourself.
Collapse all subtask by default
If checked, when you switch to different projects, all the tasks would be collapsed to the root task by default.
Assign to myself automatically when creating a task
If checked, the newly created tasks will be assigned to yourself automatically.