A Master Organization is an organization with Premium or Enterprise subscription. You can make an organization a Master Organization by linking to other organizations in order to share the same usage quota with the Master Organization.
You will only be billed once for a set of usage quota, instead of being billed separately with the organization-based policy.
Note: Only a Free organization can be linked to a Master organization, which is a Premium or Enterprise organization.
For example, if Organization A was subscribed to Premium subscription plan, you can link Organization E, which partially shares the same team members to Organization A. This way, the usage quota of Organization E will be counted toward the total usage quota of Organization A.
Therefore, billing-wise you will only be billed once for a final invoiced amount of Organization A's total usage quota. So in the invoice of Organization A, you will be billed with 7 members in total.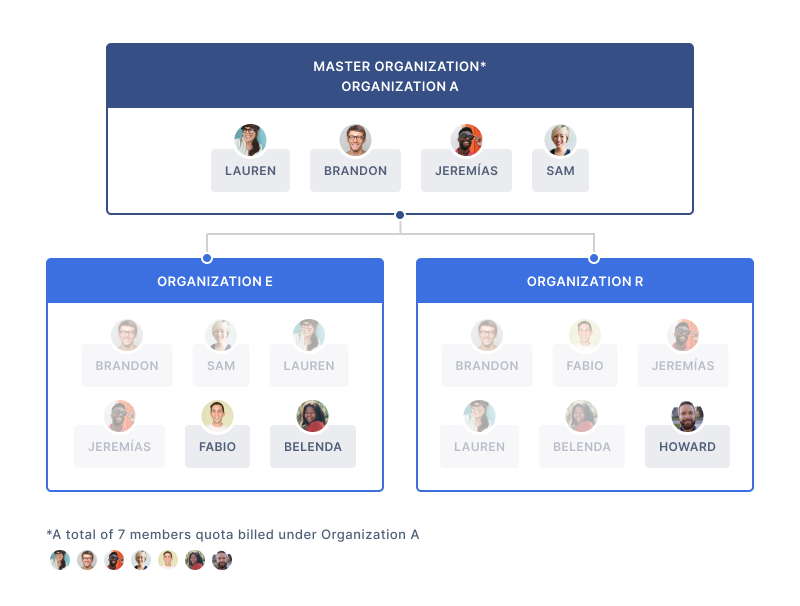 How to link an organization?
Only Master Organization Admins can link the organization to a Master Organization. An organization or project member can link the organization to a Master organization if he or she is also the Master Organization Admin.
Note:
Only organizations with either Premium or Enterprise subscription plans can be used as a Master Organization.
Only organizations with Free subscription plan can be linked to a Master Organization.
In the Organization subscription page, click on the dropdown menu Do you want to link this organization to a Master Organization?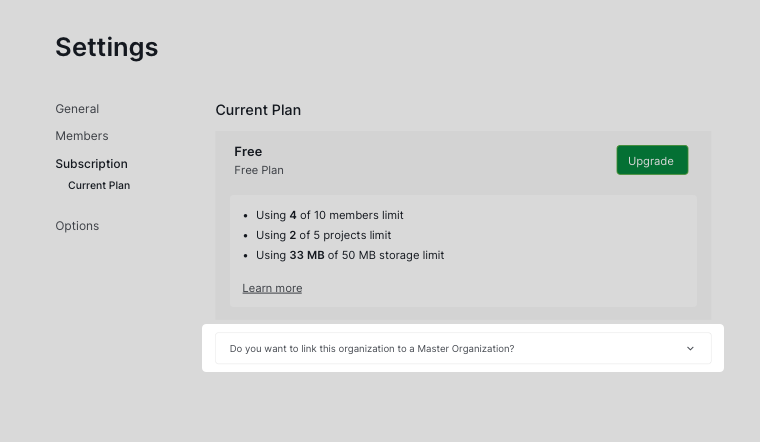 Then, choose an organization with a Premium or Enterprise subscription plan that you would want to become the current organization's Master Organization in the dropdown menu. Click Link organization.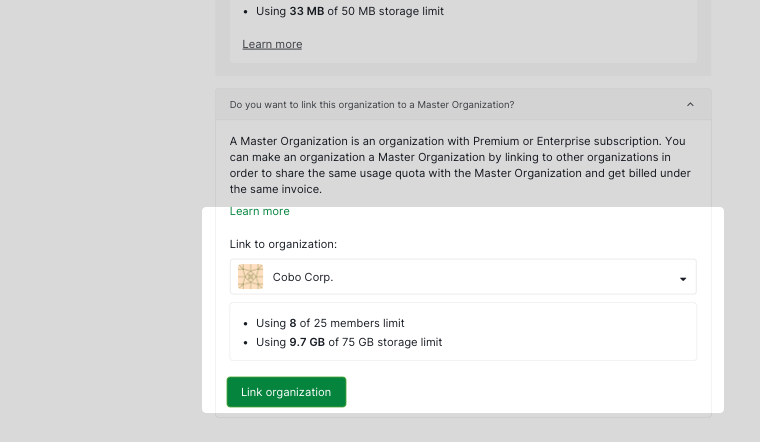 Note: You cannot link two organizations if either of them has exceeded the quota limitation.