Import via Copying and Paste
You can copy and paste your work to Quire as tasks, to save you trouble from entering them one by one.
For example, you can copy a bullet list from a Word file or Notepad, an email content in Gmail, or tabular data in an Excel spreadsheet and CSV file, and then paste it to Quire.
Hit Ctrl + C (or ⌘ + C for Mac) to copy the content.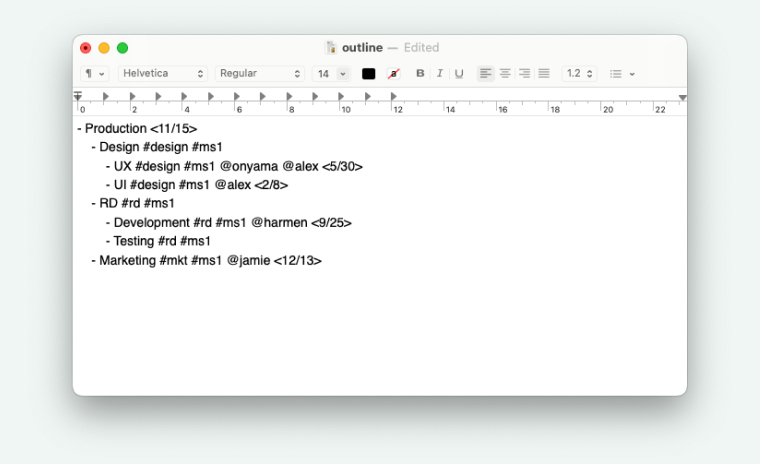 Go to your Quire project, click on a task and right click to select Paste or hit Ctrl+ V (or ⌘ + V for Mac).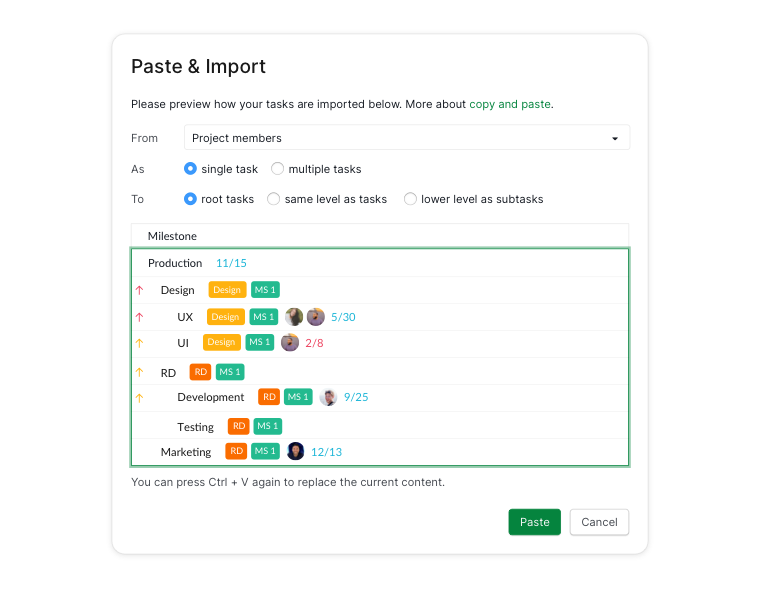 If everything looks good, click Paste, or you can hit Ctrl + V again.
Read more on our blog about migrating to Quire via copy & paste.