Overview
When it comes to executing a complicated project, a simple nested task list may not be enough.
A task list is for you to dump all of your thoughts and break big ideas down from big goals to digestible tasks. On the other hand, the Board view aims to help you visually carry out your project step by step.
In our default Board view, the tasks will be shown in a flat layout. You can toggle on Task Bundle, then the subtasks will be nested under their parent task so the task hierarchy will be preserved as it is.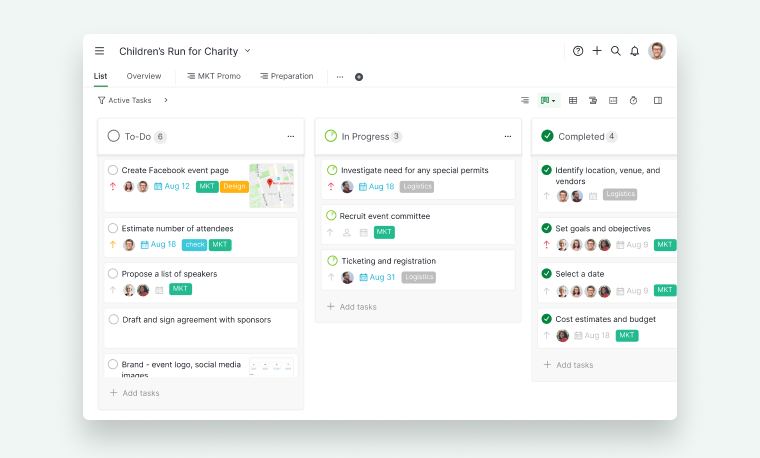 Tip: You can create multiple Boards for one project by adding more Sublists.
Create new tasks in Board
Click + Add tasks at the bottom of each column to add a new task.
Or you can hit Enter to continue to add new tasks. When done, hit Esc to finish.
Move tasks across columns
You can drag and drop your tasks from column to column to reorganize your work or move it to the next status.
Or you can drag the tasks up and down to reorder your column list. The tasks that are higher in the column can represent higher priority.
Note: The task order in each column will not affect the order in the Tree view.
Learn more about how to shuffle your board by columns.
Edit the task cover
If you have attached or embedded an image to a task, it will automatically show as the task cover in the Board view.

Click on the More Options icon at the upper right corner of the task on your Board. Select Edit cover and choose the image that you would like to show as a cover.