You can send a share link of your project to your clients, so they can access your project without signup.
To create a share link
Click on the dropdown menu icon beside your project's name, and select Edit members.

Scroll down to Shared Links, and click the + Create new link button.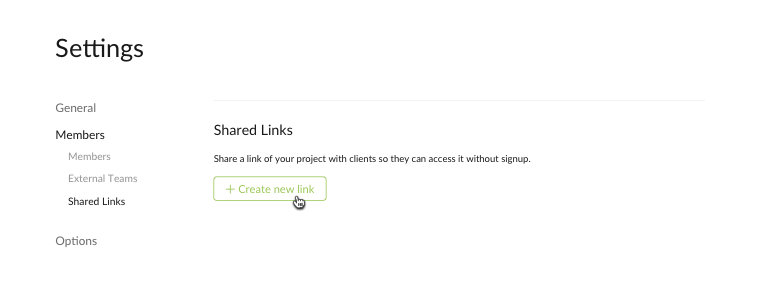 Select an expiry date for the share link.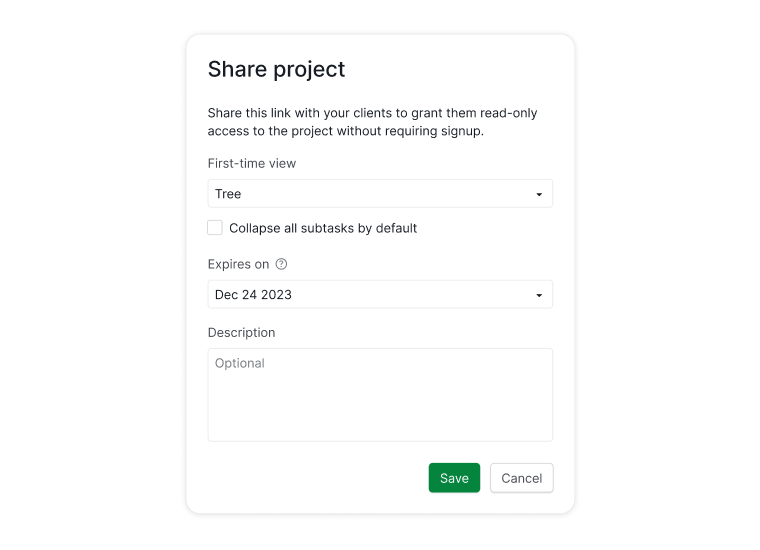 Copy the generated link and send it to your clients.
Note: Anyone with the link will be able to view your project.
To edit a shared link
You can edit an existing shared link to give it a new deadline.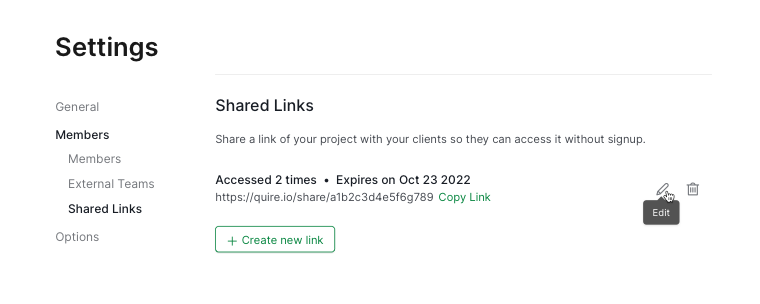 Read more on our blog about sharing projects with clients without them signing up.