As an end-user, you can greatly benefited with a lot of upcoming apps from Quire contributors.
Visit Quire App Directory to browse which app you want to install to your Quire workspace.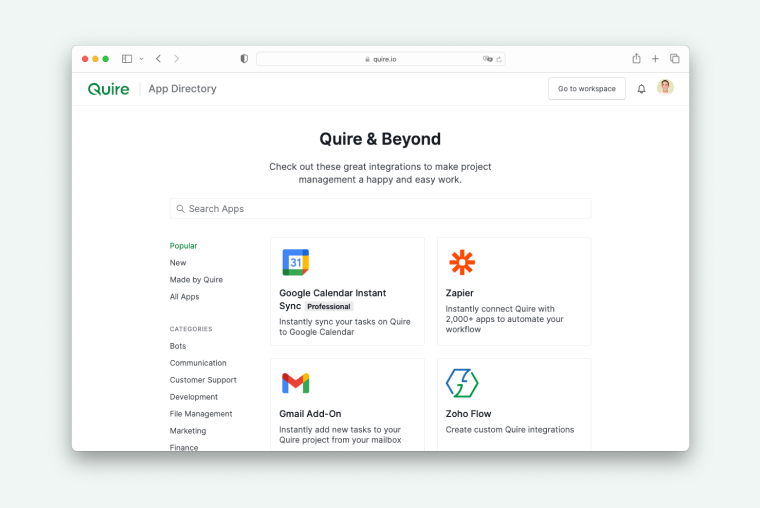 Click on the Install button on the upper right corner to authorize this app and add to your Quire organization.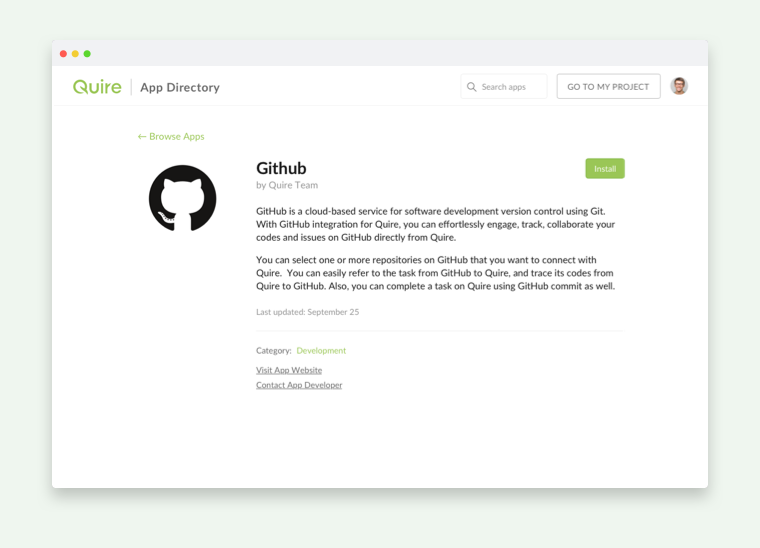 You can choose which scope you would like the app to get access to or decide if you would allow app to access your team members' email addresses.
Click Allow and this app will be successfully added to your Quire workspace.
To check the apps that you've authorized to access your Quire account, please visit Apps in your Account Settings or go to your Profile photo and click on My Apps to review every app that has been authorized.

You can revoke or change the permission by clicking on the app in My Apps section.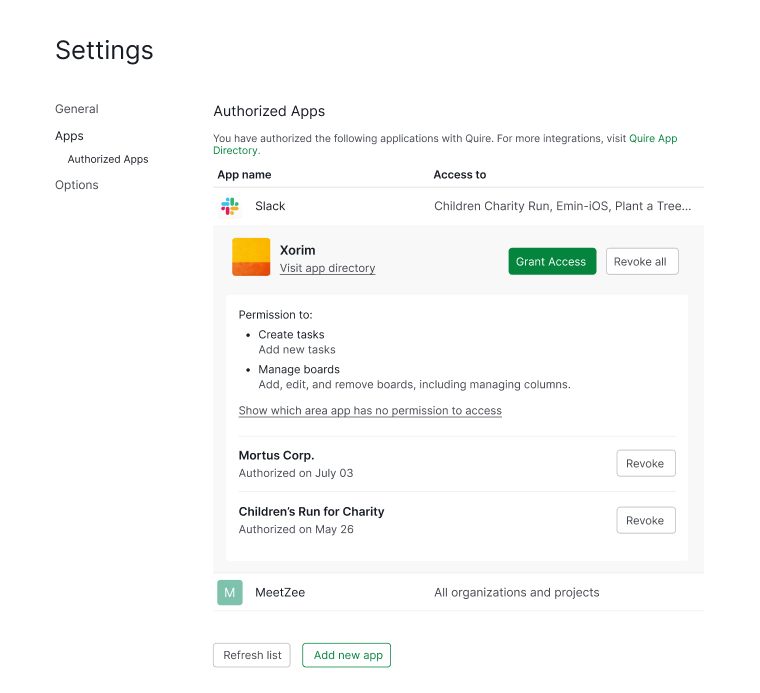 Read more on our blog about Quire API.