You can view a full list of all the members that you share the organizations and projects with. In the Member's profile page, you can view the tasks that are assigned to that member and a progress statistics chart as well.
Tip: If you don't like the order of the sections at the sidebar, you can change the order by dragging and dropping them.
Click on the member's profile icon at the sidebar and you will be redirected to the user's task list page.

If you want to see the organizations and projects you have in common with that member, scroll down and click Shared Organizations and Projects.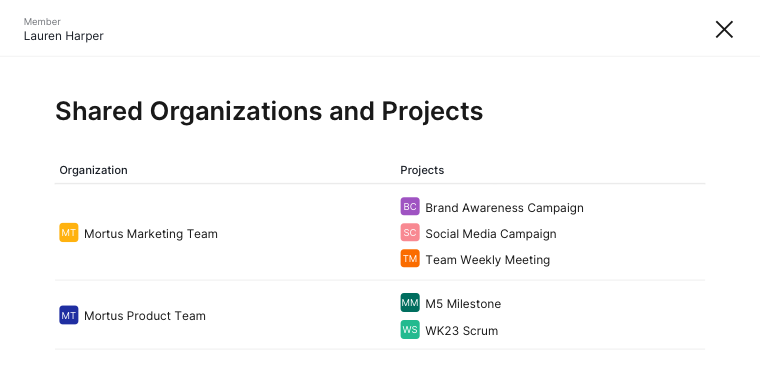 On the other hand, if you would like to see the complete list of members of a specific organization, please go to the Organization's member page.
Note: Only an organization admin will be able to see the complete member list.