​​You can search by keywords, task ID, assignees (with @), tags (with #), and priority (with !) to focus on a specific group of tasks by hitting s on your keyboard.
If you filter to view All Tasks, you will automatically search among all tasks. The same goes when you filter to view Incomplete Tasks and Completed Tasks.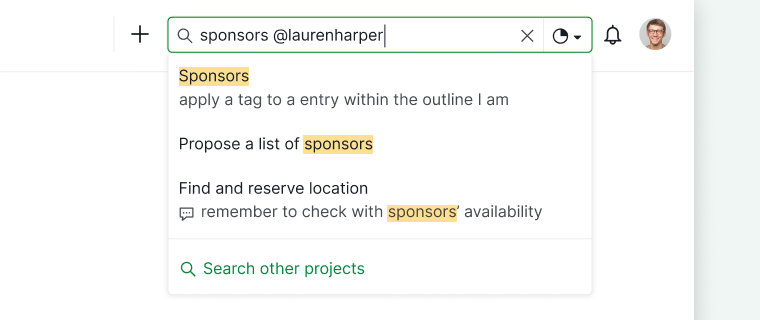 Note: When you hover over a task in the search results, the task will be highlighted in the task list.