Quire allows you to pretty-print your tasks so you can keep a hard copy of all your tasks in your hands.
In Quire, simply go to the project of your choice and then select print. You can hit Ctrl + P (or ⌘ + P for Mac) to print.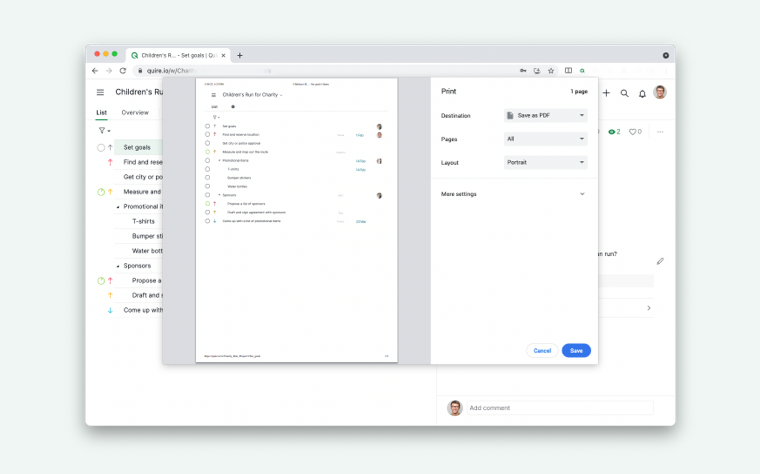 You can also print out only the task detail panel. This way, you can have a hard copy of the task description and comments.
Click on the More Options icon in the detail panel and select Print.