Click on the arrow icon beside your project name, and select Delete from More.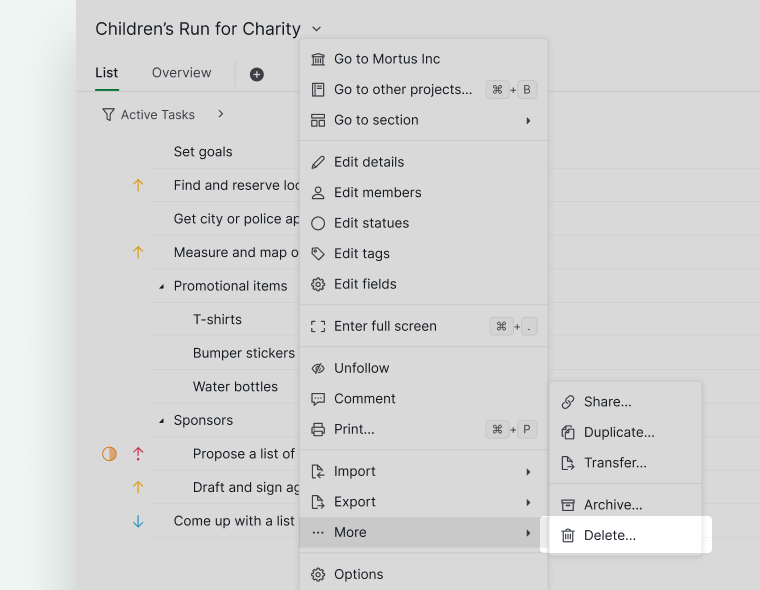 Note: Only an admin of the project would be able to delete it.

The deleted projects will be found in the trash bin at the sidebar. You will be able to restore the deleted projects within 7 days. After 7 days, the projects will be deleted permanently.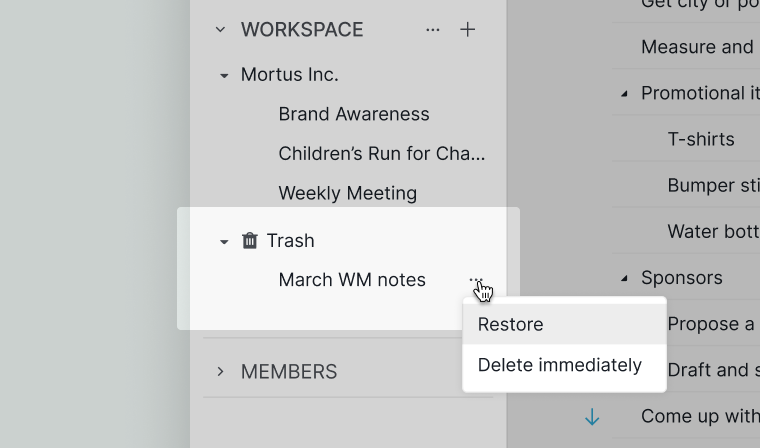 Note: The deleted projects will not be counted towards the project limitation (80) per organization. However, you will not be able to restore a deleted project when your active projects has already hit the limit.