To archive a project, click on the dropdown menu icon beside the project name and select Archive project in More. To unarchive it, select Unarchive project.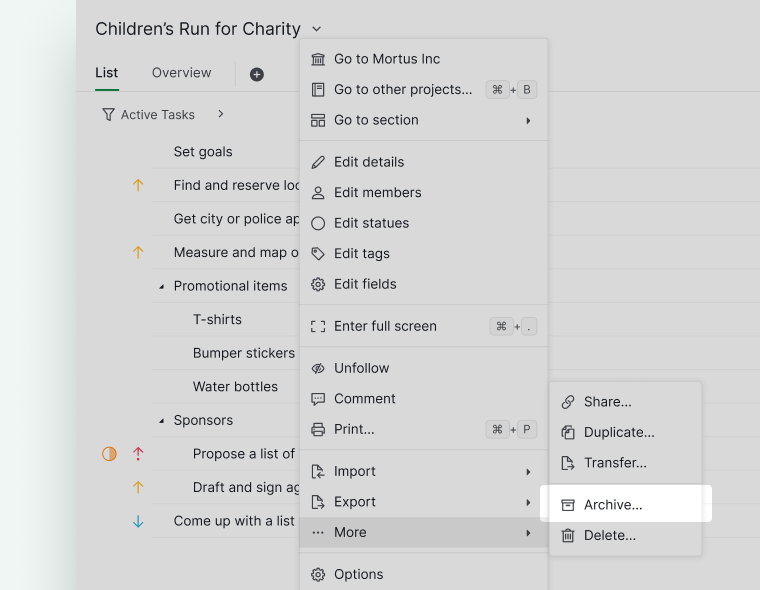 You will find your archived project in the Archived category in the sidebar.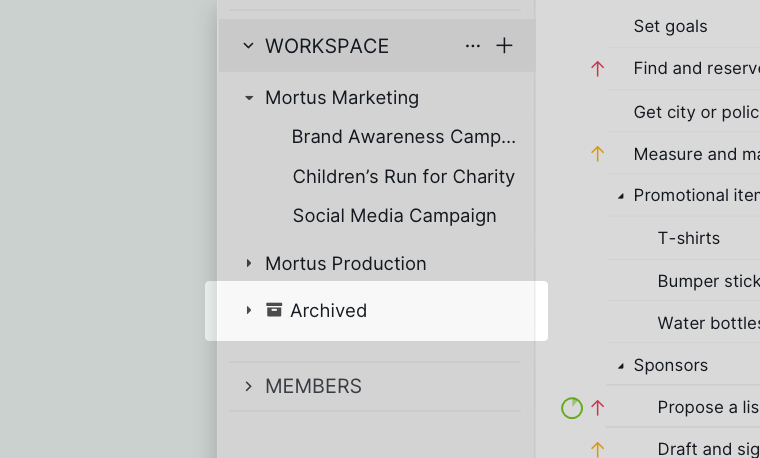 You can also find the archived projects in the Organization Overview page.
Note:
When you archive a project, it will be archived to all the members who have access to that project.
The archived projects are counted towards the 80-project limitation (per organization).