Different View Modes in Calendar
In the Calendar view, some tasks need to be viewed in a bigger picture, and some tasks in a granular view. Here are the different view modes available in Quire:
You can change to different view modes by clicking the option next to "Today" in the upper right corner.
Tip: Hit Ctrl + Shift + ↑ or Ctrl + Shift + ↓ to switch among the Day, Week, Month, Year or Schedule view.
Day view
Day view helps you see the tasks that are scheduled by time and planned for All-day.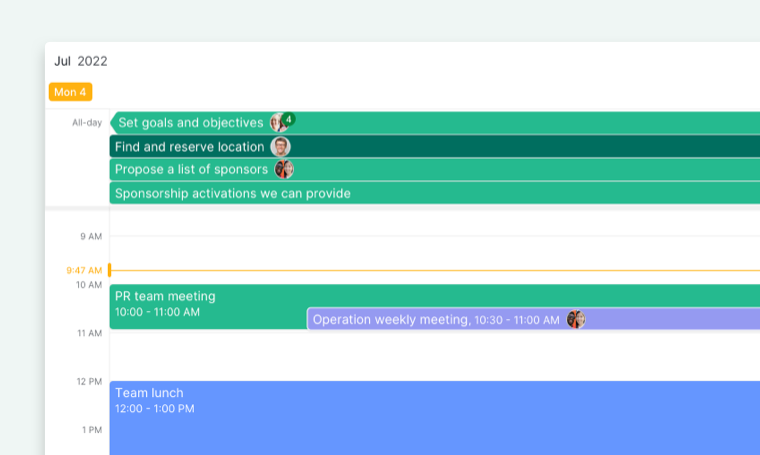 Week view
Week view helps you visualize tasks for the whole week.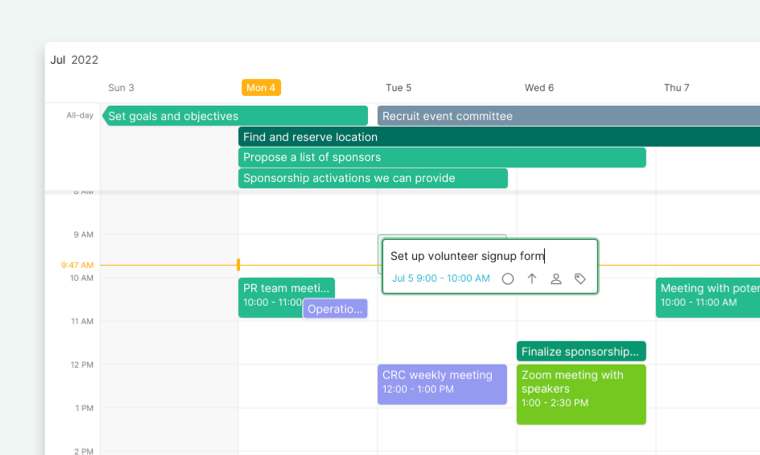 Month view
Month view helps you plan events for the entire month.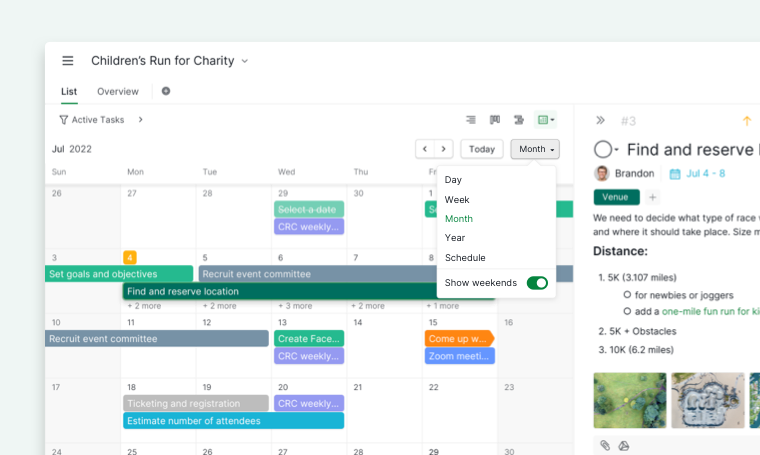 Year view
Year view lets you have a bird's eye view of the whole year.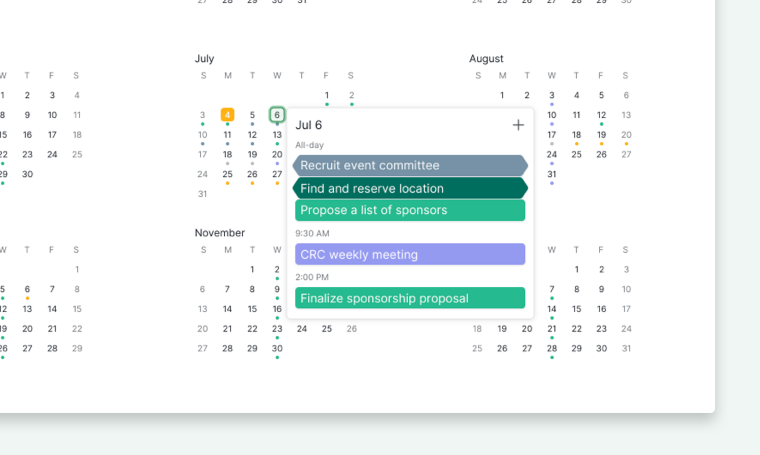 Schedule view
The Schedule view is only available in the Premium and the Enterprise plans. More information can be found on our pricing page.
Schedule view lists out all the tasks that have dates in one glance. It also groups the tasks by day so you can easily see what's planned ahead.