In a Quire workspace, you will have mainly three different spaces for you to work on: List, Sublist, and Overview.

We will explain more on how each space can help you with your project's workflow below.
List
The List is the default view that you will see when you create a new project. It shows your project in a hierarchical list of tasks.
You can see your ideas broken down into step-by-step tasks, and for each task, you can add assignees, start and due dates, tags, descriptions, comments and more here.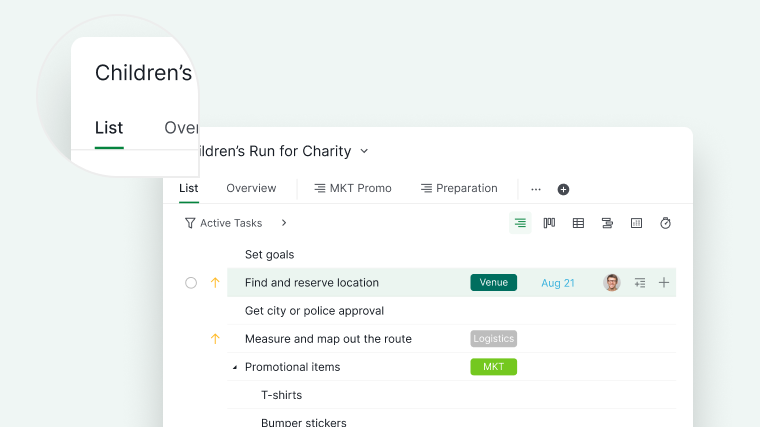 Tip: Hit Ctrl or ⌘ + . to toggle on and off the full screen mode to see more tasks shown on your workspace.
Sublist
The Sublist allows you to create your own personal view from the same project.
When you are working with multiple team members on the same project, it's very likely that after a while, the main List starts to look like a matrix and everyone doesn't know where to get started.
A Sublist can also help you create a focused view for project members and even the External Team that share the same workload.
Note: The List and the Sublist are mirrored to each other. When you reorder the tasks in a Sublist, the order in the List will also be reordered as well.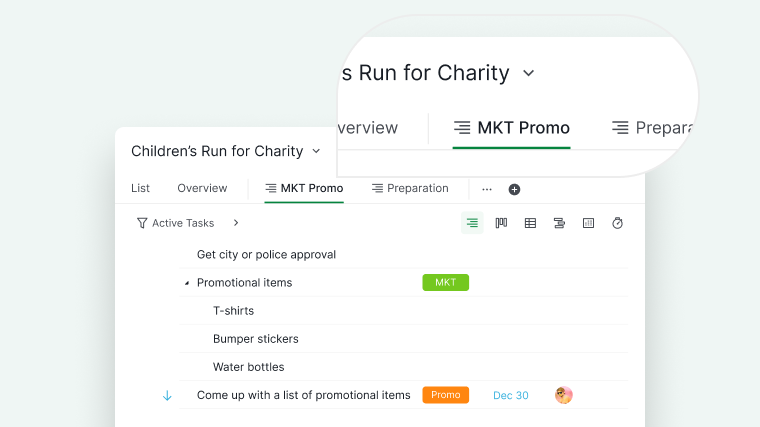 Read more on our blog about Quire Sublist.
Overview
The Overview shows detailed information/reports of a project.
It includes charts, graphs, summaries, and recent activities that show you how much has been done, how much needs to be done, etc.