Organization members are Quire users who have been invited and have confirmed to join a particular organization.
Add organization members
Click on the dropdown menu icon beside your organization name, and select Edit Members.

Then, click + Invite new members to invite people by entering their email addresses or their username.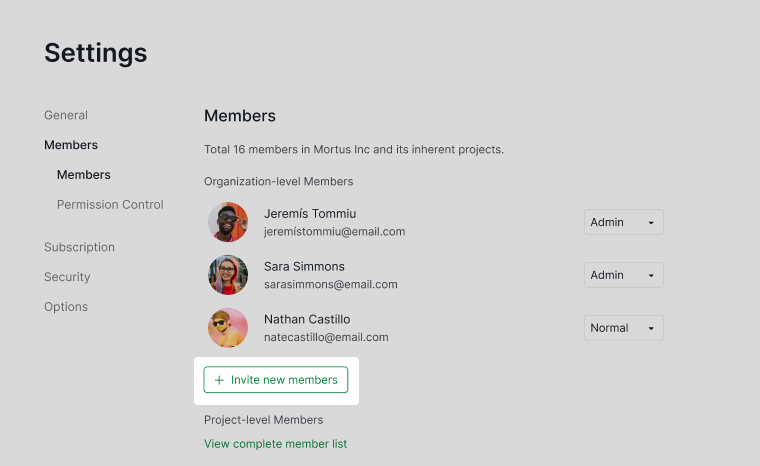 Note: When inviting a member to a new project or organization, the member will show up in the autocomplete dropdown menu if he/she has already been in the same project or organization with you before.
Change member's permission
In the Members tab, click on the role of the member you want to change.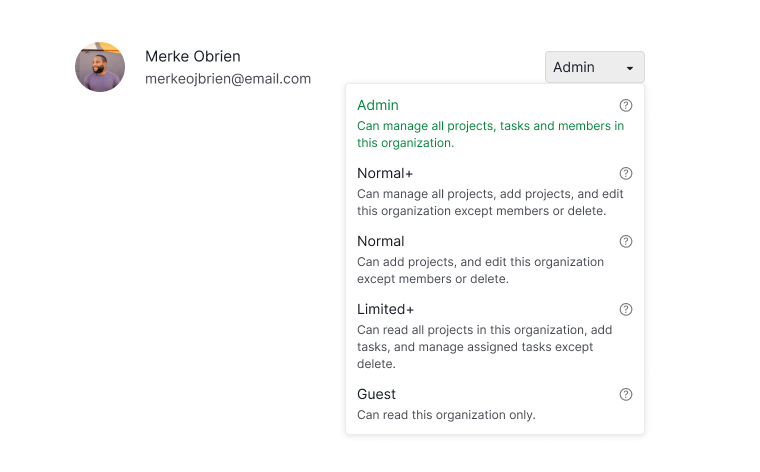 Remove organization members
In the Members tab, hover the member and click on the trash bin icon.

Complete member list
Here you can see the complete list of members that are invited to the organization and the projects underneath.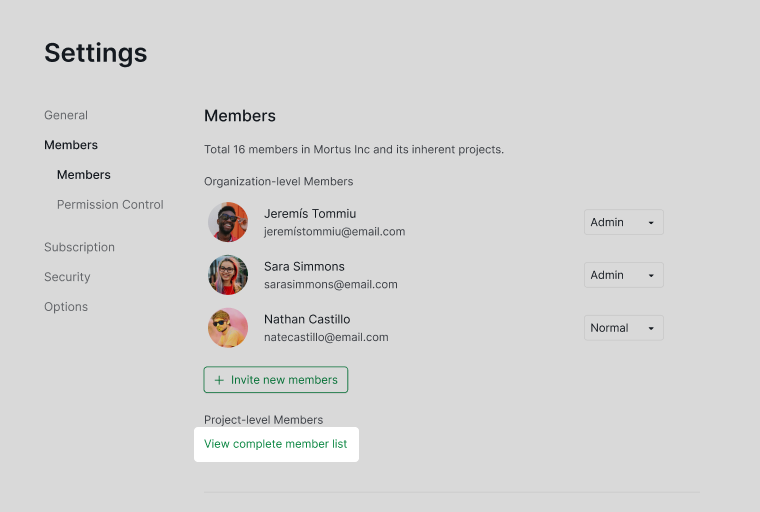 When hovering over a member section, you can click on the trash bin icon to remove this particular member from all the projects in this organization.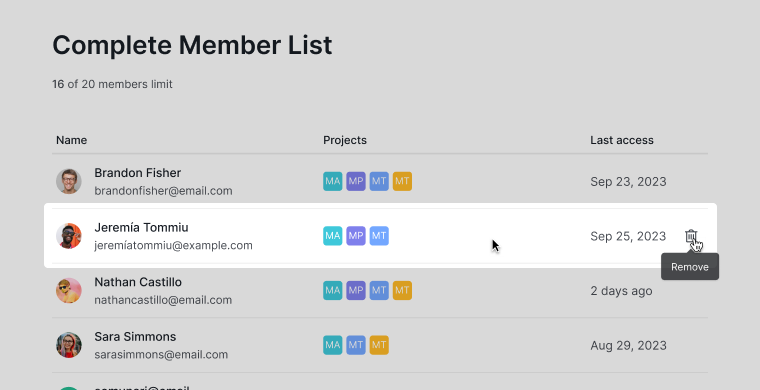 Note: Only an organization admin will be able to see the complete member list.