You can bookmark a public (or your own private) project by going to the Recent/Projects category at the left sidebar, and clicking on the Bookmark icon.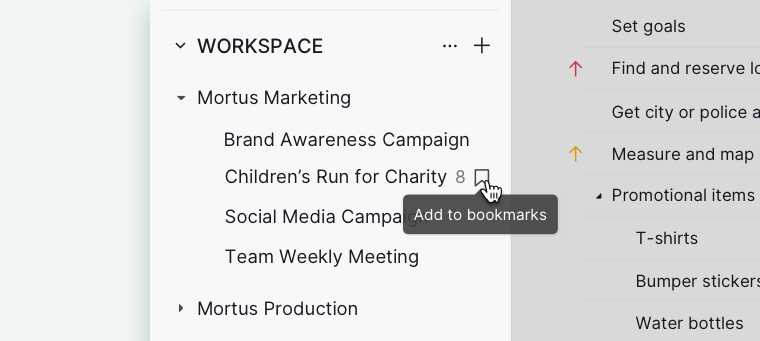 Once you bookmarked a project, it will appear under the category Bookmarks on the sidebar.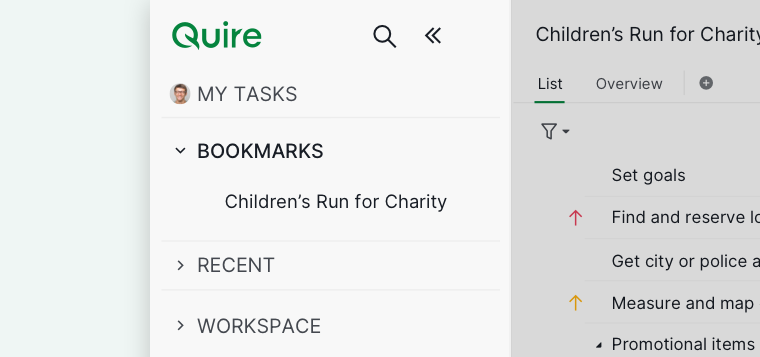 Tip: If you don't like the order of the sections at the sidebar, you can change the order by dragging and dropping them.