Desktop App using Chrome Shortcut
With Google Chrome, you can turn Quire into a desktop app.
First, open Quire on your Google Chrome.

Click on the dropdown menu on the upper right side of Google Chrome and select Install Quire.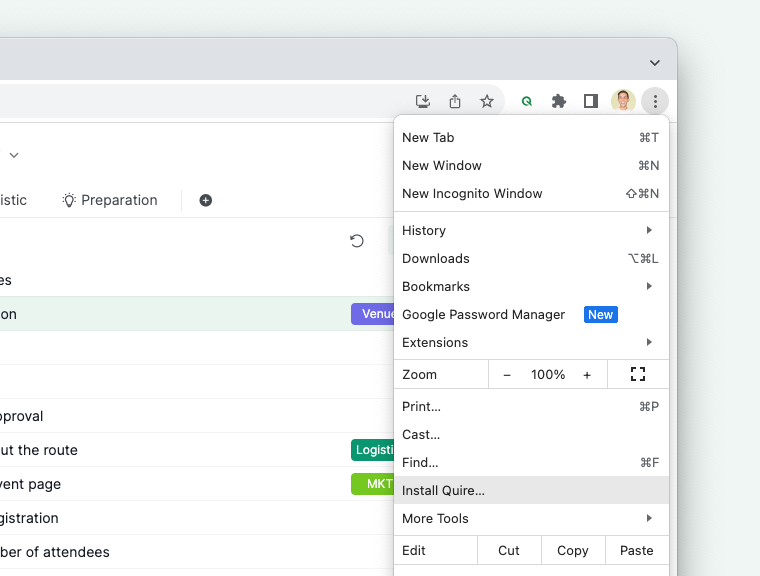 Start Quire on your Desktop.
Read more on our blog about desktop app using Google Chrome.