Desktop App using Chrome Shortcut
With Google Chrome, you can turn Quire into a desktop app.
Open Quire on your Google Chrome.

Click on the dropdown menu on the upper right side of Google Chrome.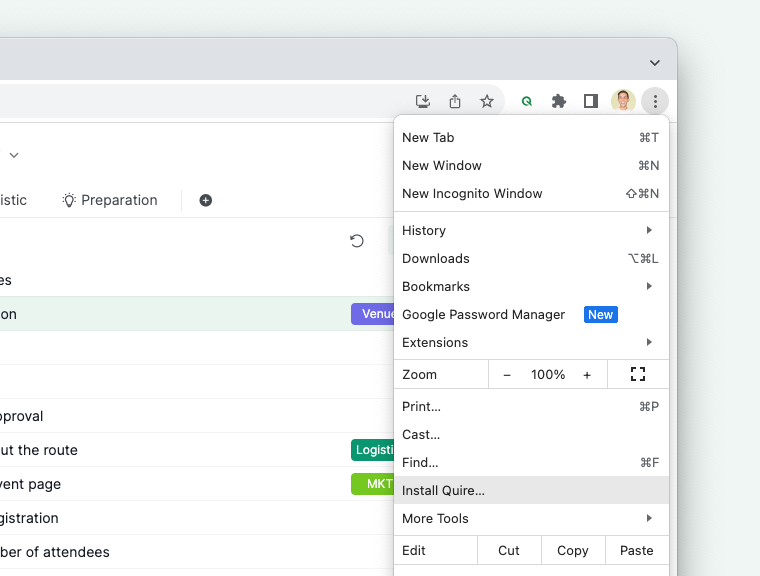 Select More Tools then choose Create Shortcut.
Create a shortcut named Quire and choose Open as window.
Start Quire on your Desktop.
Read more on our blog about desktop app using Google Chrome.